Why Should I Hire A Carpenter?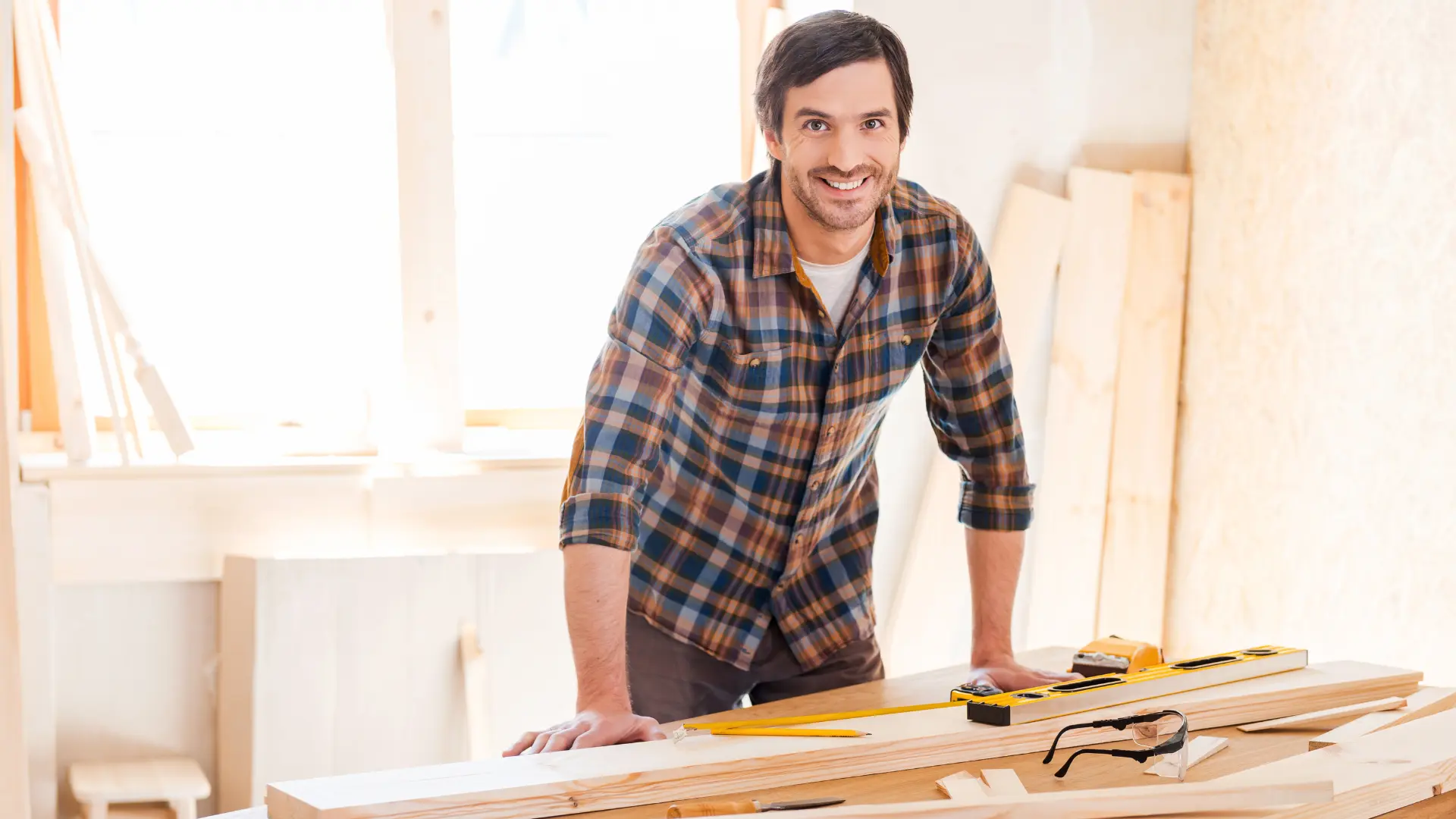 Carpenters are tradespeople skilled at constructing, repairing, renovating, and installing structures and frameworks made from wood. Their profession, carpentry, is one of the oldest and most versatile trades and is essential to the construction and woodworking industry. While most carpenters work in the construction industry, many are also self-employed and work various jobs.

There are several reasons why you should hire a carpenter over doing things yourself. Apart from the obvious safety concerns, hiring a carpenter can save you time and money. It will also help ensure that your finished product showcases quality craftsmanship and is built to last a lifetime. In short, if you need anything wooden, built, or repaired, you should hire a carpenter.

However, not all wood-related jobs require the need of a carpenter. Depending on the project you have in mind, a woodworker, joiner, or general contractor may be a better fit for the role. What's the distinction between them and a carpenter? Read on to get the answer and learn more about the benefits of hiring a carpenter!
6 Reasons Why You Should Hire A Carpenter
Carpenters are skilled artisans that are adept at many aspects of carpentry and woodworking. They are proficient at using hand tools, power tools, and machines to slice, cut, mold, shape, and join wood to create large complex wooden structures that are built to last a lifetime.

However, carpentry is a broad term that can be broken down into many different divisions and specializations. As such, not all carpenters do the same work. Some specialize in framing new homes, others only install and fix flooring or roofing, while some only work on cabinet making and interior fine trim.

This level of specialization means that there are many benefits to hiring the right carpenter for the right job. A professional carpenter can ensure the project you have in mind is done safely, on time, and according to your specifications.

Here are six of the most common reasons you should hire a carpenter and what specializations to look out for based on the project.

1. Save Time & Money
While a DIY project may seem like a tempting option, more often than not, such projects can take forever to finish and cost a lot more than you had initially planned. This is especially true when it comes to making custom furniture, fixtures, and wooden decor.

Hiring a professional carpenter can ensure any project is done on time and within budget. This is because carpenters have the expertise to know precisely how much a job would cost and can provide close to exact estimates of the total cost. This way you know exactly what to expect and are not constantly pooling in more money to get the project to where you want it to be - which is often the case with DIY.

Carpenters also know what tricks of the trade to use to keep a project within a client's desired budget, and their experience, skill, and tools help them complete jobs much faster than you or I ever could.

Even if you are a hobbyist, in most cases, it pays to have a carpenter fix, renovate, or build a structure for you instead of doing it yourself, especially if time and money are of the essence.

2. Ensure Quality Workmanship
Most DIY projects are made to be easy to assemble and not necessarily to be durable or long-lasting. When you hire a professional, you are guaranteed quality workmanship built to last a lifetime.

Carpenters carry with them a set of mobile tools that allow them to work with different types of wood and build many kinds of complex wooden structures on-site. This includes building and installing kitchen cabinets, fixtures, door and window frames, furniture, etc. When doing home improvement projects on your own, you can often run into the issue of not having the right tools for the job. Having to make do with alternative tools, or renting the tools needed, can not only be expensive but can cause the finished product to

The skills, experience, and knowledge that a professional carpenter brings can be the difference between a structure that is functional and aesthetically pleasing or one that looks like it was built by an amateur.

For Repair & Renovation Work
Carpenters are trained to be able to multitask and work on a variety of different projects. Whether laying down hardwood flooring or building a one-of-a-kind pergola, they are the right people for the job.

However, a carpenter doesn't just work on building and installing new structures or adding trim work. They are also the professionals to hire for all types of wood repair and renovation work in homes, offices, and industries.

Carpenters that excel at repairing and renovating kitchen counters, cabinets, staircases, and shelving units are referred to as cabinet makers. Roofers are the carpenters to hire for any roof and siding repairs and the building of rafters, trusses, and beams. Whereas trim carpenters are the people to call to fix stuck doors and windows or install wooden trim work.

If you need your wooden floors replaced or fixed, you would also hire a specialist carpenter referred to as a 'joister' that specializes in wood flooring installation, repair, and finishing.

For The Installation Of Wooden Fixtures & Framework
Rough carpentry is a term used to define carpentry work that involves planning, building, installing, and maintaining the structures and frameworks of a building rather than cabinet or furniture making.

Carpenters that do rough carpentry excel at constructing and/or repairing the framing and roofing of a home or building. Essentially, these are the experts that work on the posts, beams, and rafters of a building to strengthen its structural integrity and give the rest of the structure a solid and robust foundation to build on.

Framers are also associated with rough carpentry and specialize in building frames for walls, floors, and roofs that meet required building codes and engineering specs. The difference between rough carpentry and a framer is that the latter only works on building framing for a new home and is often hired for lone projects or on a contractual basis.

To Solve Structural Issues & Meet Safety Code Requirements
Experienced carpenters are adept at making blueprints and building plans that meet safety code requirements and are engineered to be as safe and durable as possible. They can help solve many structural problems and also have an eye for noticing any structural issues that could lead to future problems.

This is why, before doing any renovation work to a building, it is essential to consult with a carpenter to ensure that the changes you plan on making won't compromise the structural integrity of your building. Consulting with experts can also help you determine the most cost-effective and efficient solution to the problem at hand.

Carpentry has a lot to do with the use of heavy tools and machinery that if not used properly can be extremely dangerous. Tools like saws, hammers, and drills can all cause serious injury when used by inexperienced hands and thus if you have a project that requires heavy tools, call a carpenter and spare yourself the hurt.

Build Large Wooden Structures On The Job-Site
This is the most common reason for hiring a carpenter. If you need a large wooden structure to be built on the job site, then a carpenter is the person you should hire for the job. They have all the tools, knowledge, and experience to carry out various timber-related tasks, whether indoors, outdoors, or in a shop setting. They are also great at problem-solving and overcoming unforeseen obstacles that would otherwise have you stumped.

This is why, although it may seem tempting to take on a DIY carpentry project, such as building your patio, shed, or shelving unit, if you want something durable, beautifully finished, and professionally installed, hiring a carpenter would be the best decision you can make.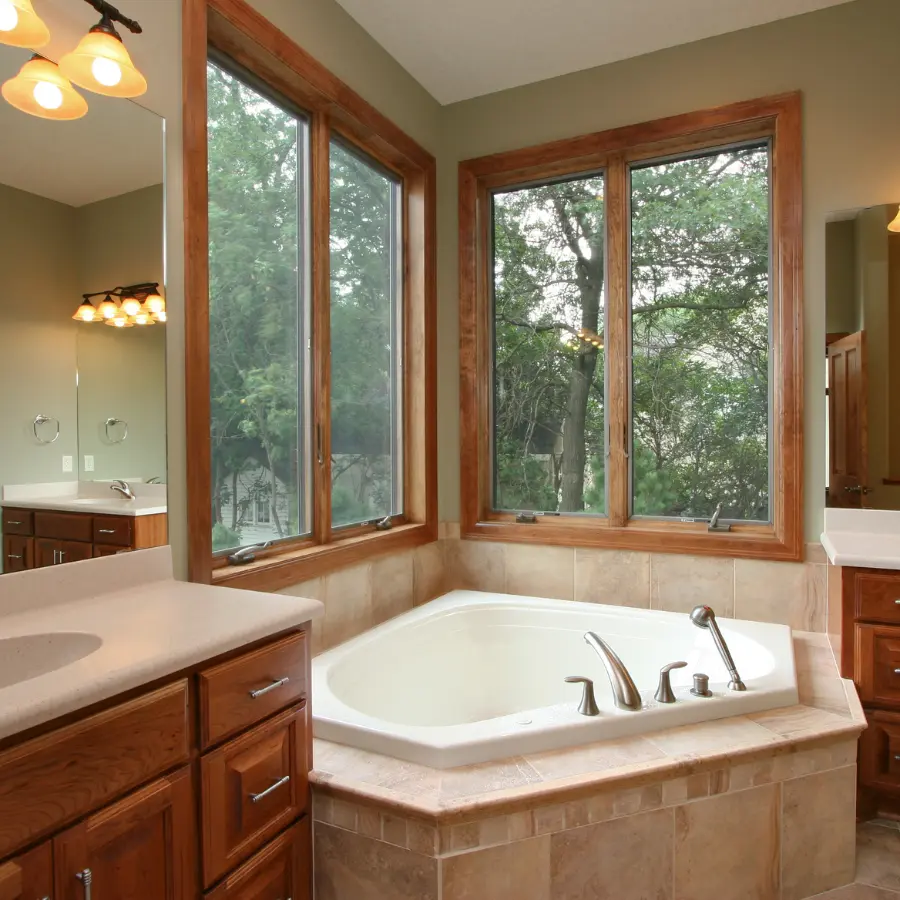 What's The Difference Between A Carpenter, Woodworker, Joiner, & Contractor? Who Should You Call?
While it is true that for most wood-related projects, you would likely need to hire a carpenter, there are instances where a different sort of tradesperson might be better suited for the job.

For example, a woodworker may be better suited for the task if you are looking for someone to create a custom piece of furniture or a wooden sculpture for decorative purposes. A woodworker specializes in creating smaller, highly customized wooden objects such as an ornate lamp, a beautiful oak table top, or a sculpted wooden statue to match your home's interior.

In instances where you need custom joinery work done, a joiner would be the person to call. Joinery is a woodworking technique that focuses on seamlessly joining two or more pieces of wood together without the use of nails, glue, or screws. It is a highly specialized craft that plays a vital role in frame building and custom woodwork.

For large-size projects, such as building a new house or renovating an old one you might need the assistance of more than just a carpenter. This is where a contractor comes in. A General Contractor (GC) is responsible for ensuring a construction project finishes on time, within budget, and meets all safety code requirements. They are the ones that overlook the entire project from start to finish and hire all the personnel needed to get the work done without actually doing any of the physical work themselves.

While the terms carpenter, woodworker, joiner, and contractor are often used interchangeably, each of these trades requires different skills, expertise, tools, and knowledge. Knowing the difference between each trade can make it easier to figure out exactly who to call for different types of wood-based projects.
Frequently Asked Questions
Q1) What Are The Qualities To Look For When Hiring A Carpenter?
When looking to hire a professional carpenter, you should look for qualities such as having professional business skills, years of experience, valid licenses and insurance, physical strength, attention to detail, and quick problem-solving skills. Other things to consider include what a particular carpenter specializes in and whether they have any online reviews, recommendations, or pictures they can provide of previously completed projects.

Q2) What Are The Benefits Of Hiring A Professional Carpenter?
There are plenty of benefits to hiring a professional rather than taking on a woodworking project that you have never done before, all by yourself. Hiring a professional will help you save time and money and avoid a lot of potential pitfalls. It will ensure you end up with a quality product that is designed to last and finished with care.

Q3) How Do You Become A Professional Carpenter?
To become a professional carpenter in the U.S. you need to have at least a high school diploma. Once you pass high school, you can join an apprenticeship program with a trade union or private contractor. These apprenticeship programs usually last three or four years, after which you receive a journeyman certification. The other option is to apply for a two-year carpentry certificate at a technical school or pass the Pre-Apprenticeship Certificate Training (PACT) program offered by the Home Builders Institute.
Final Thoughts
While DIY projects have gained in popularity, especially during Covid, carpentry is still very much alive and these days in high demand. For those that appreciate all things wood, nothing beats hiring a professional carpenter to build you your new barn, patio, treehouse, etc., or fix or repair existing wooden structures to raise the aesthetic beauty of your home and its value.

We hope this comprehensive guide covered everything you wanted to know to make a more informed decision about whether you should hire a carpenter or not. If we missed anything or you have any other questions related to the topic, let us know in the comments. Happy building!